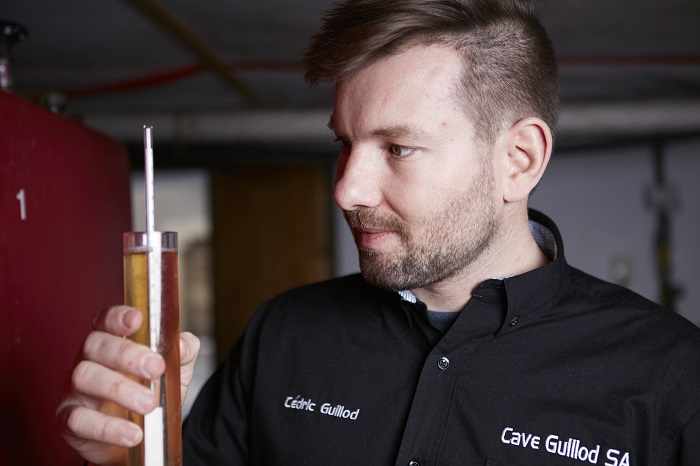 The Fourth Generation of Guillods
Founded in 1931, the baton of the Guillod family business has now been passed to its 4th generation. Having been in charge since 1993, two years before entering into well-deserved retirement Gustave and Werner left their places to Cédric Guillod, who has taken up the torch with great enthusiasm.
Cédric Guillod, son of Werner, took over the estate on 1 January 2014. A year later, he created Cave Guillod SA. A new, very designer label accompanied six new wines for the 2013 vintage.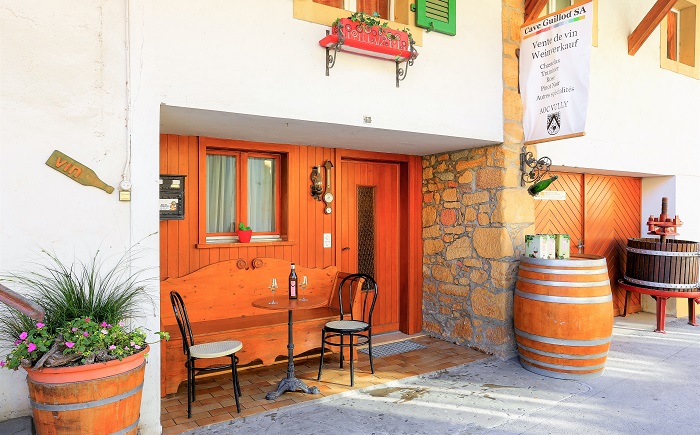 The Cellar
Located in the historic district of Praz, at the foot of Mont Vully, the cellar is situated in an idyllic setting. The cellar has been refitted in order to welcome its customers comfortably, but great-grandfather's wooden press is still there and placed in the spotlight. The now obsolete borsaris (concrete vats) were destroyed to make way for a barrel cellar and a carnotzet area.
The Vines
The transition to organic soon became a clear goal after the takeover of the estate. The aim is to protect the soil and the subsoil, elements which we believe represent the value of heritage. The Guillod wine estate is located on the highest part of the Praz vineyard, standing out above the other nearby plots. It has an area spanning four hectares, which is all contained in one piece of land. It is located below the forest of Mont-Vully. Its plots are separated from those of other producers (some of which are organic) by a wine route. The vineyard faces the lake. Some areas are very steep, but all have a slope. The vineyard alternates between plantations that go down the slope and others which are in "banquettes" (landscaped terraces). In addition to having all the vines located in the same space, we are also fortunate to be able to store all the agricultural equipment in a building located on site.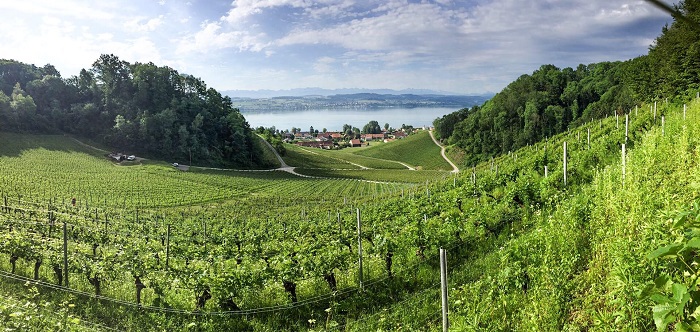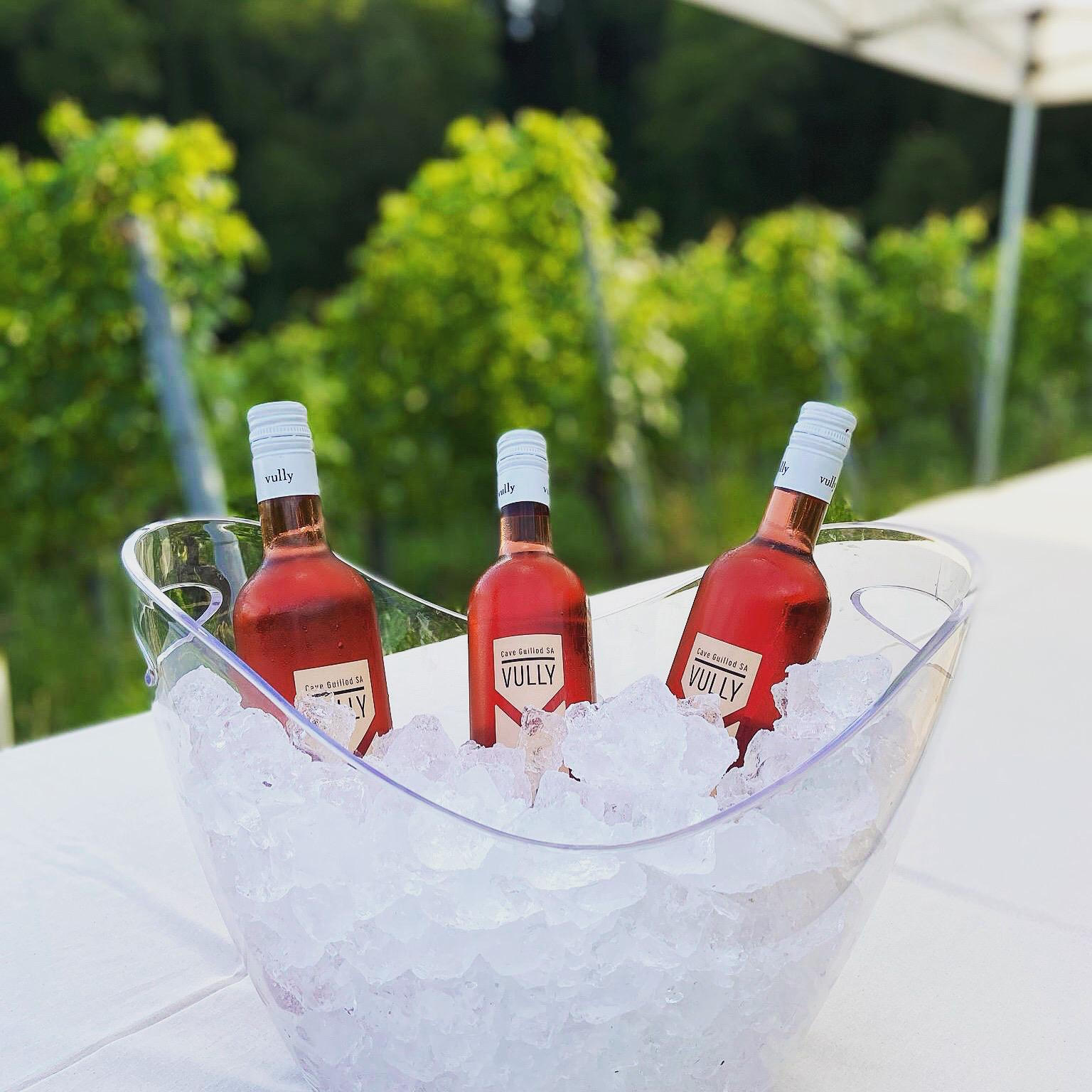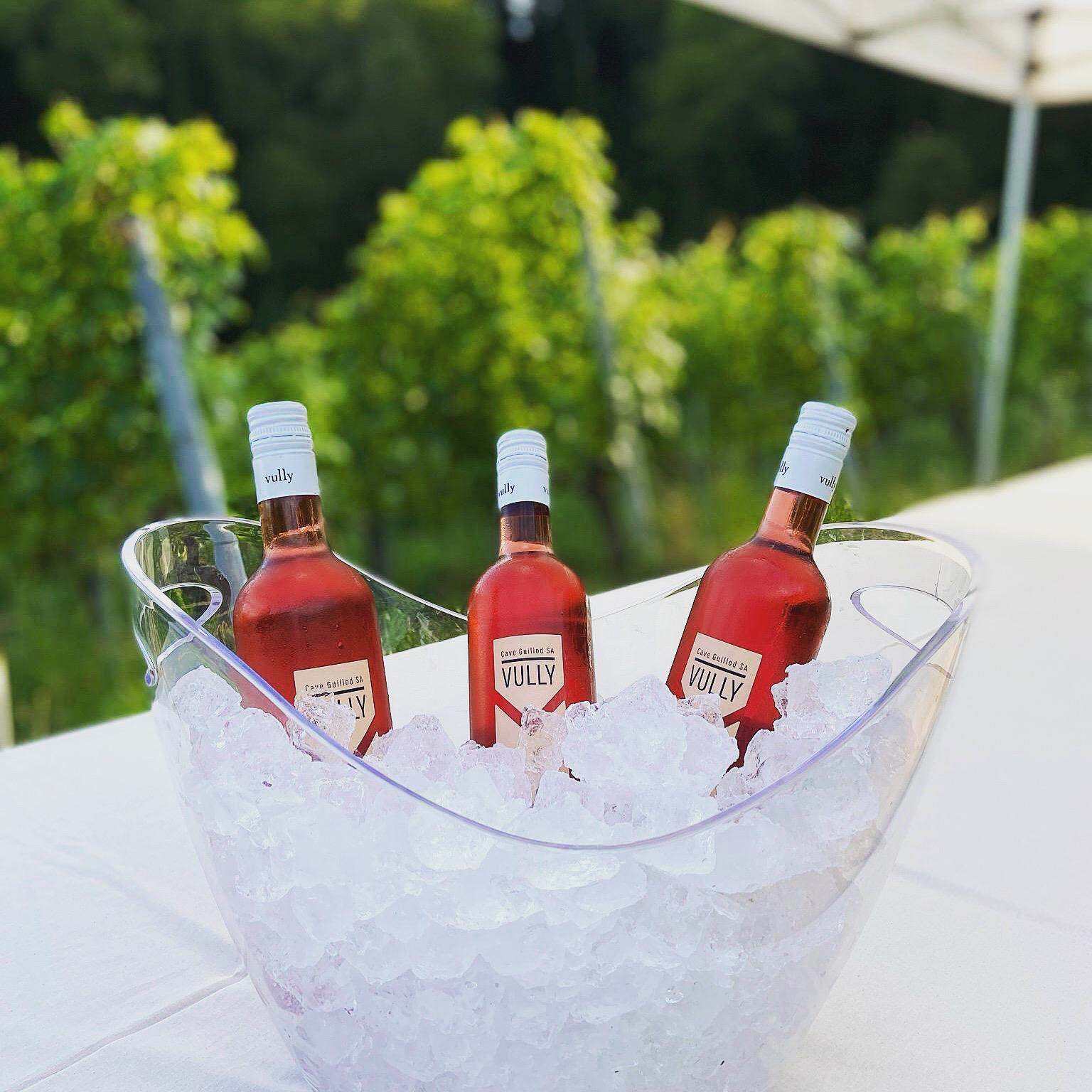 Our Wines
The terroir of Vully, which is probably one of the best in the world, must be perceived in every bottle. The elegance of the grape varieties and the expression of the vintage are found in these winegrowers' wines. The barrels used for Pinot Noir, Merlot or Sauvignon Blanc give length and character and allow them to last better over time.